We are a non-profit, no-kill, cat rescue organization in NH.  We offer a cage-free environment to our kitties to allow them to socialize with other cats and our volunteers.
We do not receive any federal, state or local monies.  We operate on public donations, sponsorship dues, and grants.  We are an all-volunteer staff and pay no wages.  A few core volunteers cover much of the small administrative costs of caring for the cats, thus ALL donations are used directly for the cats.
We are located at 73 Pickering Rd. Unit 99, Gonic, New Hampshire 03839 (Behind Brickstone's Restaurant in the old Mill Building) Our hours are Monday 11am-3pm, Tuesday 10am-2pm by appointment only.
We are not open to the public for viewing cats.  If you are interested in adopting please see our Adoption Process page.
Many of our cats are available to be seen in our partner stores Petco in Rochester and on Lafayette Rd. Portsmouth and  PetSmart in Rochester and Newington and the Pet Connection Barrington.  We advertise these events on our facebook page www.facebook.com/FuRRReverhome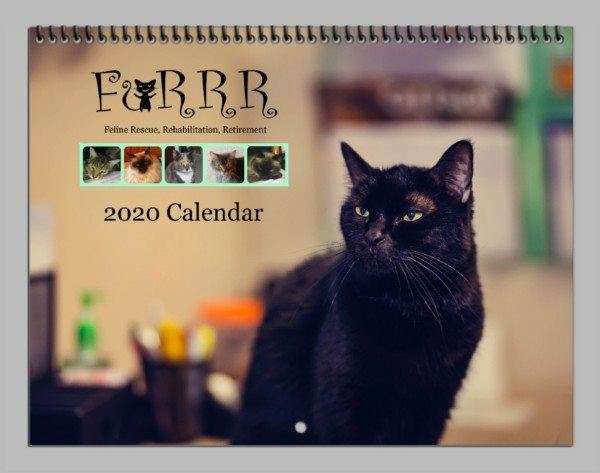 Order your own 2020 FuRRR Calendar today!  Click here!  We are accepting order through December 1st!